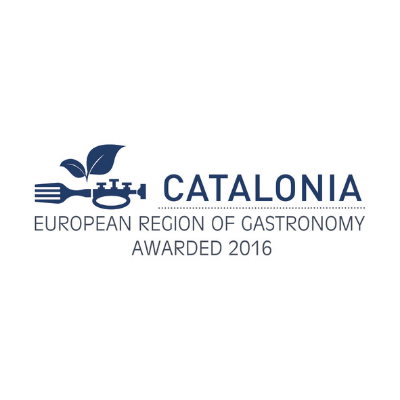 Eric Montes
IGCAT's Regional Chef Ambassador for Catalonia Region, European Region of Gastronomy awarded 2016
"I believe that curiosity, the desire to discover and create, as well as collective consciousness are the engines that move our planet."
Eric Montes i Fort is the young chef who represented Catalonia, European Region of Gastronomy awarded 2016 at the European Young Chef Award 2021.
A 19-year-old from Vilanova i la Geltrú, Eric grew up between ranches and walks along the shores of the Garraf, surrounded by thyme, rosemary and palm thickets. On Saturdays, he used to wander around the local market and end up watching the boats entering the port.
His culinary curiosity awakened when he was 12. A few years later he started holding small events with the help of the municipal markets and Origen Garraf at the Vilanova's November Fair, where he started to deepen his knowledge of Catalan gastronomy.
At 16, he enrolled in Sitges cooking school and started to participate in competitions. He also had the opportunity to do an internship at restaurant Drac de Calella, located on the Maresme coast. After that, he landed at ESHT Jesuïtes Sarrià-Sant Ignasi school where he finished a course in Cooking and Gastronomy, and was awarded a scholarship by the Celler de Can Roca and BBVA.
Currently, he is studying Kitchen Management and combines school with working at catering events around Europe.