Eastern Finland holds a treasure – the hidden gem – the enchanting Lake Saimaa with its pure nature. Saimaa engages all senses with its fresh wilderness, captivating silence, clean water, endless forests and the welcoming Eastern Finnish culture. For us, gastronomy is an everyday luxury as our forests and lakes serve us the purest food in the world. The largest lake in Finland is loved by many and several million guests visit the Saimaa region annually. Its cleansing waters and many bridges connect shores, towns, villages and people. People living in this area are known for their perseverance and hospitality. There is always room for guests at the table and food is a matter of honour for eastern Finnish hosts. Saimaa European Region of Gastronomy covers the three regions of Eastern Finland: South Savo, South Karelia and North Karelia. Our cuisine is based on seasonal harvests. We still have the skills of living in perfect harmony with nature. The long, white nights of the north create the perfect conditions for growing pure, aromatic ingredients. The forests of Saimaa are a treasure trove of wild vegetables, berries and mushrooms, full of rich flavours. In the Saimaa region, we have found creativity as a resource in beautiful and favourable, as well as in harsh conditions. In the European Region of Gastronomy year 2024, we aspire to combine food with art and culture in ways never seen before. That's why our culture is unique – and worth discovering.
Awarded food gifts in IGCAT's World Food Gift Challenge
World Food Gift Challenge 2023
World Food Gift Challenge 2022
Awarded videos in IGCAT's Food Film Menu
Winner of the category:
NOMINATED/CANDIDATE WORLD REGIONS OF GASTRONOMY – EUROPE
&
3rd PUBLIC'S FAVOURITE FILM FROM NOMINATED/CANDIDATE WORLD REGIONS OF GASTRONOMY – EUROPE
SAIMAA EUROPEAN REGION OF GASTRONOMY CANDIDATE 2024 JURY VISIT – PART 2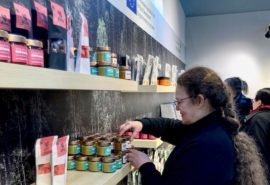 9 February 2023 – The unique flavours of Saimaa, European Region of Gastronomy awarded 2024 were presented at the Internationale Grüne Woche...
More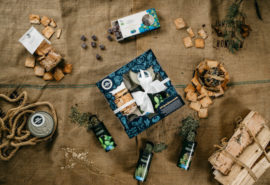 19 September 2022 – Saimaa, European Region of Gastronomy for 2024 has taken on the challenge to help its artisanal producers advance the...
More