Hauts-de-France, a land of gastronomy. The Hauts-de-France region is a land of rejuvenation, but it is also a land of well-being. From Dunkirk to Chantilly and from Lille to the Bay of the Somme, nature guides, mediators, forestry therapists and other wellness professionals offer their solutions to escape from everyday life, while producers and chefs put local, homemade and seasonal produce on the menu, with all the generosity of the "people of the North." The Hauts-de-France region is… A natural generosity and a recognised sense of welcome. One of the most beautiful coastlines in France. A protected natural environment with listed sites, parks and gardens, forests and countryside. Initiatives in favour of well-being that are springing up everywhere. Eco-responsible projects, in harmony with the regional DNA. Cities with a rich built and cultural heritage, which are being revegetated. In all their diversity, the territories that make up the Hauts-de-France region have the major assets to meet visitors' expectations and make the region a privileged tourist destination!
Explore Our Food, Uncover Our Hearts
Hauts-de-France Region, European Region of Gastronomy awarded 2023 Bid Book
Hauts-de-France's Bid Book
Awarded food gifts in IGCAT's World Food Gift Challenge
World Food Gift Challenge 2022
Awarded videos in IGCAT's Food Film Menu
Winner of the category:
EUROPEAN REGIONS OF GASTRONOMY
HAUTS-DE-FRANCE: EUROPEAN REGION OF GASTRONOMY
News from Hauts-de-France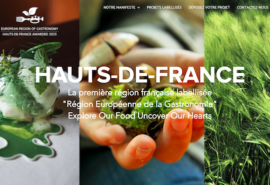 28 September 2021 – After a successful candidacy process, Hauts-de-France was officially awarded European Region of...
More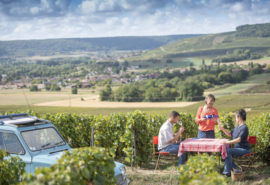 21 June 2021 – Local chefs, producers and foods are the protagonists of the new, mouth-watering video of Hauts-de-France, European Region of...
More