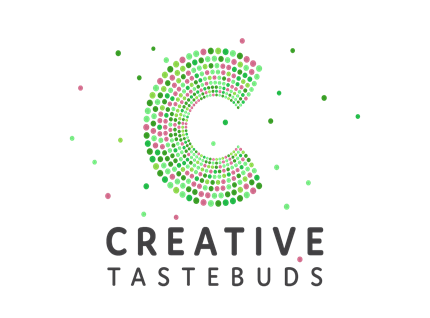 31 March 2020 – How can our sense of taste save the planet? is the theme of Creative Tastebuds 2020, an interdisciplinary symposium on taste and sustainability to be held in Aarhus-Central Denmark, European Region of Gastronomy awarded 2017. Due to the coronavirus pandemic which is currently affecting the global events agenda, the conference has been postponed to 3-4 May 2021.
With the aim "to qualify the knowledge and understanding of food choices," the best thinkers, scientists and practitioners in the field of taste, health, sustainability, art, cooking and food philosophy will contribute to the event.
By promoting active participation of the audience, Creative Tastebuds 2020 will "explore how we eat for both pleasure and future, and to offer a possibility for rethinking the future(s) of taste – in the name of sustainability."
"It is a time of crises of climate, of health, hunger and obesity – of lifestyle diseases and of increasing inequality. Herein, we are urged to downsize our individual pleasures and instead think of our common future on earth" states Creative Tastebuds website. A discussion that becomes even more pressing in light of the current global health emergency.
In order to tackle these "challenges, understand the complexity of eating, and help the eater making choices," the symposium calls for an interdisciplinary approach that involves "producers, chefs, educators, researchers, politicians, and not least eaters."
The event will be held at Moesgaard Museum in Aarhus and will facilitate "dialogues between experts of different fields, innovative showcases that involve the audience in research and art-projects, and not least delicious and creative meals."
Creative Tastebuds is a platform for interdisciplinary dialogue, practice, and research on taste that was launched in the framework of Aarhus-Central Denmark, European Region of Gastronomy awarded 2017 and Aarhus 2017 – European Capital of Culture. With the aim to "continuously facilitate debates on taste and sustainability," the initiative supports the legacy of the region's Rethinking Good Food programme that earned them the European Region of Gastronomy title.
Read more and check further updates at creativetastebuds.dk.
About the Regions of Gastronomy Platform
Candidate and awarded Regions of Gastronomy, guided by IGCAT, are working together to raise awareness about the importance of their cultural and food uniqueness; stimulate creativity and gastronomic innovation; educate for better nutrition; improve sustainable tourism standards; highlight distinctive food cultures; and strengthen community well-being.
About IGCAT
IGCAT aims to empower local communities by raising awareness of the importance to safeguard and promote distinct food, culture, arts and sustainable tourism assets. This is essential to balance against globalised food trends that are impacting on our planet, health and local economies.
IGCAT is a non-profit institute established in 2012, working with regional stakeholder consortiums in the fields of gastronomy, culture, arts and tourism. It counts on the expertise of a worldwide network of experts and works in partnership with specialised intergovernmental organisations.
IGCAT provides the Region of Gastronomy Award and is the official secretariat for the Regions of Gastronomy Platform. Furthermore, the Institute has developed the Young Chef Award, the Local Food Gift Challenge, the Top Visitor Experience and the Food Film Menu.