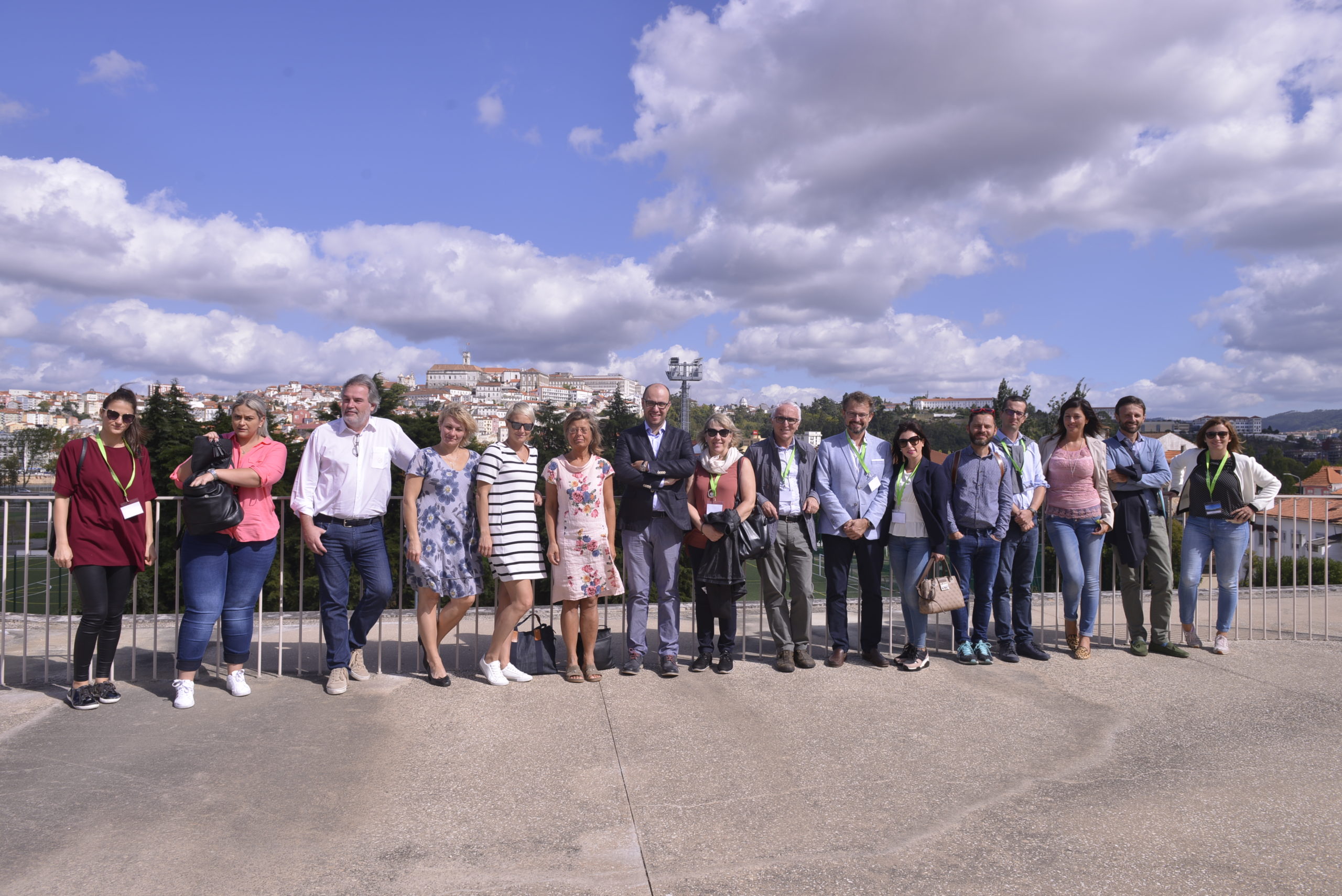 19 November 2019 – The Intermunicipal Community of Coimbra Region, European Region of Gastronomy awarded 2021 is leading the European project Food Corridors, which encourages the creation of a network of cities committed to the development of food plans that extend urban and peripheral areas through a corridor that facilitates urban-rural connections. This approach will increase the creation of production and consumption environments based on economic, social and environmental sustainability.
Food Corridors involves regional partners from 8 EU countries (Estonia, Greece, Hungary, Italy, Portugal, Romania, Slovenia and Spain) who are committed to find possible sustainable solutions to the challenges of urban-rural food systems.
The project's kick-off meeting took place in October 2019 in Coimbra, where experts from the participating regions gathered for two days and had the chance to visit to the University of Coimbra and the Botânico Garden.
Food Corridors application was made under the URBACT III programme, where 62 proposals were submitted involving 525 partners from 29 different countries.
URBACT is a European exchange and learning programme promoting sustainable urban development, consisting of 550 cities, 30 countries and 7,000 active local stakeholders. URBACT is jointly financed by the European Union (European Regional Development Fund) and the Member States.
About the Regions of Gastronomy Platform
Candidate and awarded Regions of Gastronomy, guided by IGCAT, are working together to raise awareness about the importance of their cultural and food uniqueness; stimulate creativity and gastronomic innovation; educate for better nutrition; improve sustainable tourism standards; highlight distinctive food cultures; and strengthen community well-being.
About IGCAT
IGCAT aims to empower local communities by raising awareness of the importance to safeguard and promote distinct food, culture, arts and sustainable tourism assets. This is essential to balance against globalised food trends that are impacting on our planet, health and local economies.
IGCAT is a non-profit institute established in 2012, working with regional stakeholder consortiums in the fields of gastronomy, culture, arts and tourism. It counts on the expertise of a worldwide network of experts and works in partnership with specialised intergovernmental organisations.
IGCAT provides the Region of Gastronomy Award and is the official secretariat for the European and World Regions of Gastronomy Platform. Furthermore, the Institute has developed the European Young Chef Award, the European Food Gift Challenge, the Top Visitor Experience and the Food Film Menu.