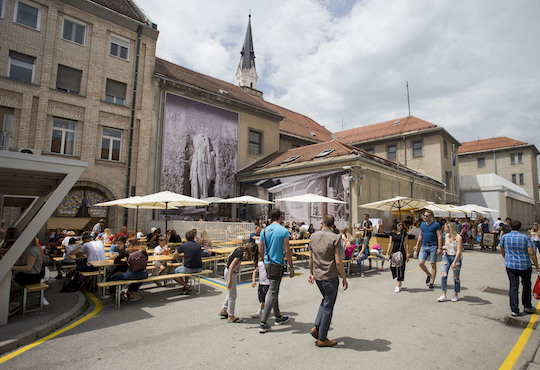 16 December 2021 – The Slovenia, European Region of Gastronomy 2021 campaign was worth 1.415.057 euro in local media publicity, according to an analysis of media releases commissioned by the Slovenian Tourism Board.
The report analysed 504 publications from Slovenian print and electronic media throughout 2021 in which the campaign Slovenija Evropska gastronomska regija 2021 (Slovenia, European Region of Gastronomy 2021) and related keywords were mentioned.
Media analysed include printed press (265 publications), as well as electronic media such as the Internet (141), news agencies (76), TV (14) and radio (8). As specified in the report, their estimated value was calculated on the basis of the average price of advertising space on editorial pages, or the price per minute of advertising time before news broadcasts.
For further information and graphical representations – such as the monthly distribution of publications, or the number of publications and estimated advertising value of publicity by media – see the report here (available in Slovenian only).
About the European and World Regions of Gastronomy
Candidate and awarded European and World Regions of Gastronomy, guided by IGCAT, are working together to strengthen food security through the celebration of distinctive food cultures; create employment by stimulating creativity and gastronomic innovation; nourish children and adults through culinary and cultural education; drive environmental sustainability in tourism, hospitality and agricultural sectors; support balance and sustainable tourism practices; highlight and support expertise from within rural and urban communities, creating connections and sharing good practises; and contribute to community health and well-being.
About IGCAT
IGCAT aims to empower local communities by raising awareness of the importance to protect and promote distinct regional food, culture, arts and natural assets as part of sustainable and balanced tourism and development strategies. This is essential to safeguard our planet, health, wellness and local economies.
IGCAT is a non-profit institute established in 2012, working with regional stakeholder consortiums in the fields of gastronomy, culture, arts and tourism. It counts on the expertise of a worldwide network of experts and works in partnership with specialised intergovernmental organisations.
IGCAT founded the European and the World Region of Gastronomy Award and is the official secretariat for the European and World Regions of Gastronomy Platform. Furthermore, the Institute has developed the European Young Chef Award, the European Food Gift Challenge, the Top Websites for Foodie Travelers and the Food Film Menu.