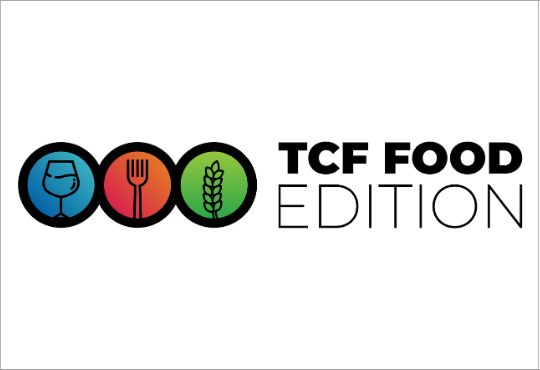 11 March 2021 – Boosting innovative entrepreneurship in the food tourism sector is one of the main focuses of Coimbra Region, European Region of Gastronomy 2021 awarded by IGCAT.
In February 2021, the region opened a new call for the Tourism Creative Factory (TCF) initiative that this year is organised under the theme of Gastronomy, in collaboration with the Hotel School of Coimbra, the Intermunicipal Community of Coimbra Region and Turismo de Portugal.
Promoted by GesEntrepreneur, the TCF Food Edition 2021 ideation programme will identify innovative ideas in the gastronomy tourism sector and help future entrepreneurs transform them into new, sustainable companies, with the support of a team of business-makers and a network of specialised facilitators.
The objective of the TCF 2021 is to attract around 35 new projects by granting entrepreneurs access to best practices in the field of ideation and acceleration of projects adapted to the local reality.
The programme includes different development phases such as training, modelling, production and marketing, and will culminate in a Demo-Day on 22 June 2021 where participating entrepreneurs will have the chance to present their newly created businesses to the public.
The TCF has been developed as part of the Tourism Training Talents (TTT) initiative, implemented by Turismo de Portugal in collaboration with the Tourism Schools Network of Portugal. Awarded by the World Tourism Organisation, the TTT is a capacity-building programme to train the future generations of tourism workforce based on the future needs of the sector identified by the national 2027 Tourism Strategy. Through its previous editions, the Tourism Creative Factory has involved over 280 entrepreneurs and helped in the successful implementation of 134 projects, including: Amicis Gin; TryPortugal (personalised experiences of active tourism), SocialDataLab; Meduse; and A Portuguese Table (gastronomic experiences based on the immersion in the Portuguese culture).
About the Regions of Gastronomy Platform
Candidate and awarded Regions of Gastronomy, guided by IGCAT, are working together to raise awareness about the importance of their cultural and food uniqueness; stimulate creativity and gastronomic innovation; educate for better nutrition; improve sustainable tourism standards; highlight distinctive food cultures; and strengthen community well-being.
About IGCAT
IGCAT aims to empower local communities by raising awareness of the importance to safeguard and promote distinct food, culture, arts and sustainable tourism assets. This is essential to balance against globalised food trends that are impacting on our planet, health and local economies.
IGCAT is a non-profit institute established in 2012, working with regional stakeholder consortiums in the fields of gastronomy, culture, arts and tourism. It counts on the expertise of a worldwide network of experts and works in partnership with specialised intergovernmental organisations.
IGCAT provides the Region of Gastronomy Award and is the official secretariat for the European and World Regions of Gastronomy Platform. Furthermore, the Institute has developed the European Young Chef Award, the European Food Gift Challenge, the Top Visitor Experience and the Food Film Menu.