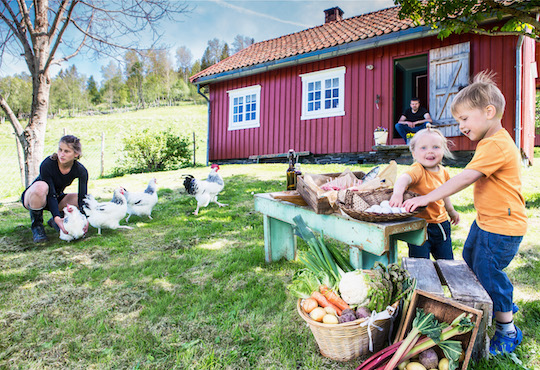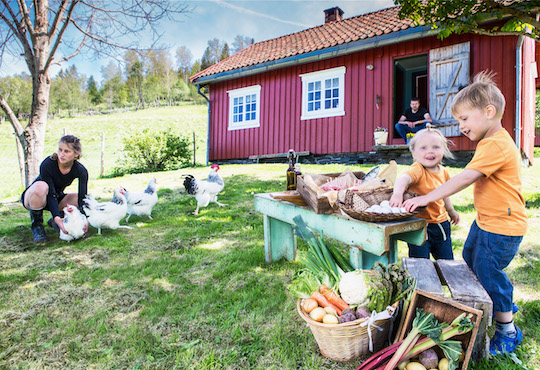 29 June 2020 – In 2020, Trøndersk Food Festival (30 July-1 August) will take on an innovative format by scattering many different food-related activities around the region to celebrate the food culture of Trondheim-Trøndelag, awarded European Region of Gastronomy 2022 by IGCAT.
As the biggest annual event in the area, the festival used to gather in the city of Trondheim over 180 food and drink exhibitors and up to 225,000 local and international visitors eager to taste the best culinary products from the region.
However, gathering and travel restrictions imposed by the Covid-19 outbreak challenged the festival's organisers to think out of the box, not to miss the opportunity to give visibility to local producers and engage local audiences.
Under the title Trøndersk Food Festival 2020 – Somewhere close to you, the initiative has been enthusiastically welcomed by many different stakeholders all over the region, including mayors and food producers who are willing to host festival activities in their own towns.
From small markets to open farms and food stores, restaurants promoting local food, digital webinars, courses and activities for children, the festival will comprise over 50 local events, including a concert that local breweries will be able to stream, building their own happenings around it.
Organised for the first time in 2005 to bring the region's rich food culture closer to the public, Trøndersk Food Festival will celebrate this year its 15th anniversary and is a key event in the development of the European Region of Gastronomy 2022 programme of Trondheim-Trøndelag, the Home of Nordic Flavours.
About the Regions of Gastronomy Platform
Candidate and awarded Regions of Gastronomy, guided by IGCAT, are working together to raise awareness about the importance of their cultural and food uniqueness; stimulate creativity and gastronomic innovation; educate for better nutrition; improve sustainable tourism standards; highlight distinctive food cultures; and strengthen community well-being.
About IGCAT
IGCAT aims to empower local communities by raising awareness of the importance to safeguard and promote distinct food, culture, arts and sustainable tourism assets. This is essential to balance against globalised food trends that are impacting on our planet, health and local economies.
IGCAT is a non-profit institute established in 2012, working with regional stakeholder consortiums in the fields of gastronomy, culture, arts and tourism. It counts on the expertise of a worldwide network of experts and works in partnership with specialised intergovernmental organisations.
IGCAT provides the Region of Gastronomy Award and is the official secretariat for the Regions of Gastronomy Platform. Furthermore, the Institute has developed the Young Chef Award, the Local Food Gift Challenge, the Top Visitor Experience and the Food Film Menu.